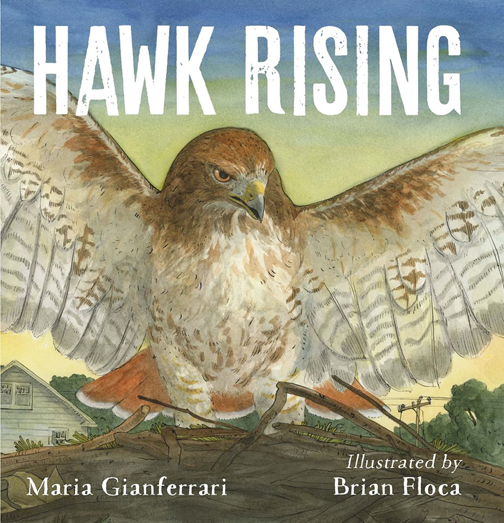 "Spare, poetic prose... dynamic spreads and vignettes... captivating."
★ Publishers Weekly (starred review)
"[L]yrical... powerfully demonstrates the wonder that can be found in observing the natural world."
★ School Library Journal (starred review)
"Children's stories about predators generally either choose to make the predator a villain, or to somehow obscure the predator's way of life. Hawk Rising does something more honest and more interesting — it simply watches."
The New York Times Book Review
"Gianferrari's poetic text layers lyrical beauty onto a harsh story of survival, and Floca's luminous scenes convey both honest objectivity... and genuine sensitivity in the parent hawks' care for their chicks."
Bulletin of the Center for Children's Books
"Positively electrifying...[an] absorbing reminder that we need never look far to see wild, beautiful nature."
Kirkus Reviews